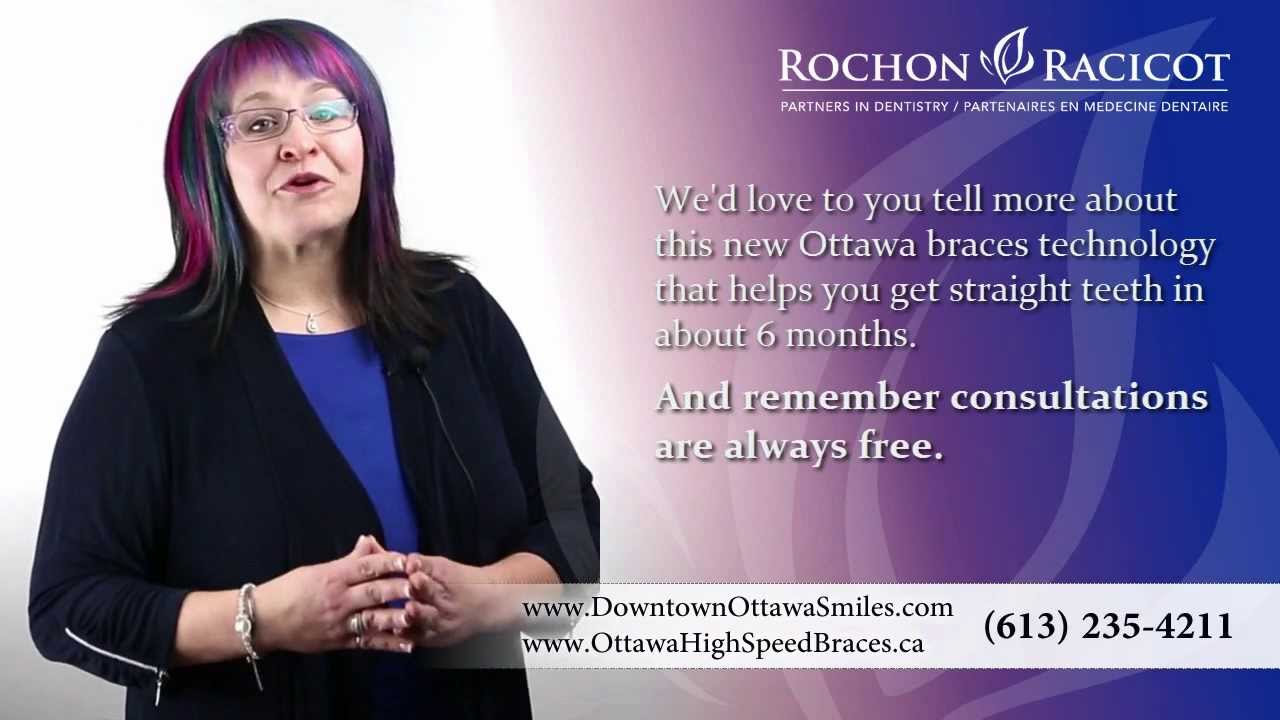 21 Feb

Does High Speed Braces damage the teeth, roots, gums?

Hello, I'm Dr. JoAnne Rochon, I"m a general dentist practicing in downtown Ottawa and today I will talk about the effect of high speed braces on teeth, roots and gums.

At Ottawa HSB, we are often asked if the high speed of treatment causes any damage to your teeth or gums, and more specifically, if the fast treatment of HSB causes any root resorption. The answer is no.

There are many myths and opinions surrounding root resorption and this is a controversial topic in dentistry. There is a strong genetic component to root resorption. Some people will be more prone to it than others whether they receive orthodontic trreatment or not. The number two cause of root resorption is related to braces and has to do with the length of time the braces are on for, and the amount of force applied to the teeth during the treatment.

Because we, at Ottawa HSB use very light forces over a short period of time, only about 6 months, it is highly unlikely you will experience root resorption. What you will experience, is the smile you've always dreamed about, for a fraction of the cost of conventional braces, in a fraction of the time. Our braces are clear, and barely noticable too!

If you're looking for that perfect smile , please give us a call at 613-235-4211 or visit our web site at www.downtownottawasmiles.com for more information. We'd love to you tell more about this new Ottawa braces technology that helps you get straight teeth in about 6 months. And remember consultations are always free.